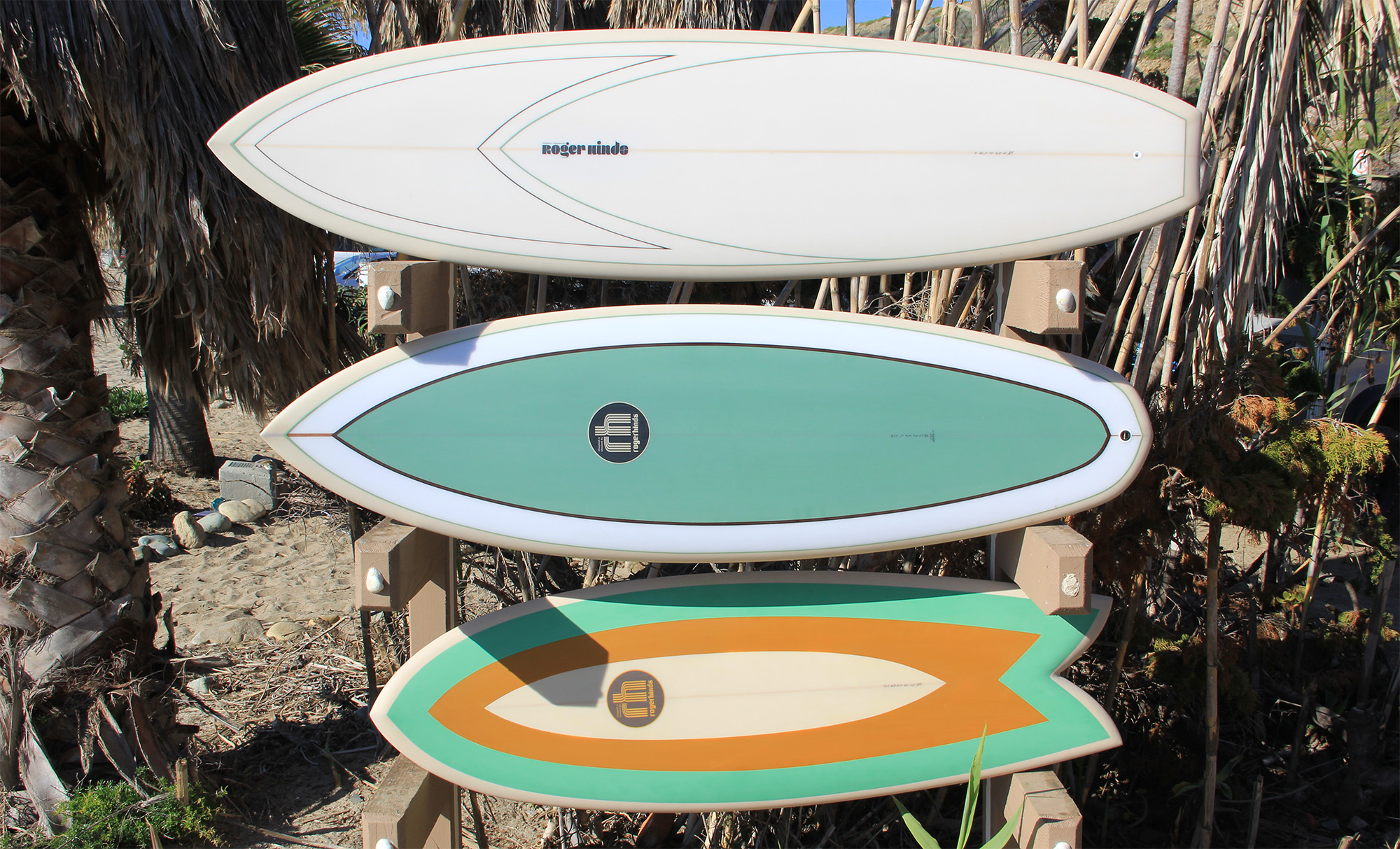 The Transition Era
In 1967 Bob McTavish showed up on the North Shore with a steep V-bottom board that was shorter then what everyone else was riding. Boards went from 10 feet to 8 feet overnight and continued to get shorter from there on. This was the start of my career. There was a lot of attention to detail. Every board was being built as if it were the last board on earth. My transition era inspired outlines in the Kingfish, Assassin, and Aussie-V were engineered from some of my original templates from the 70's with some slight modifications and variations.
The Craftsman
Roger Hinds has hand shaped over 30,000 boards in his career, which was established on the North Shore of Oahu in the 70's during the hay day of the transition era. When he was not surfing Hawaii's famed breaks, you could find him honing his craft at Lightning Bolt and Country Surfboards. Roger's process, and relentless dedication to the craft of board building has earned him unparalleled accolades within the shaping community.
Process
"Built by One Pair of Hands," what does that even mean? It might mean I am crazy but ultimately it means that I truly enjoy the process of building a surfboard from foam to finish. Having my hands involved in every aspect of the board building process ensures that the product is executed at the highest integrity. Once I have the vision of the finished product no one can execute it the way I want it to be executed.